Pathology lab software
Highly rated, easy and affordable online software for small and medium sized labs, designed specially for India.
70 Lakh+
Reports printed & delivered online


Razorpay Trusted Business
Start your 10 day free trial
Trusted by more than 1000+ Labs across the India.





Start printing reports in just 10 minutes!
It just takes a few steps to open your LabSmart account and start making bills and reports. Our support team will help you set up the account and go live!
Get started
Sign up
Sign Up by providing your Name, Email and Contact number.
Choose a Plan
Select plan of your choice and start your 10 day free trial
Create a LabSmart Account
Provide basic details of your lab to create your LabSmart account
Register Patient & Print Bill
Add new case to register patient and create a bill by entering the required tests.
Enter Results & Print Report
Once you get patient's test results, enter the results and take the report printout.
Configure Letterhead & Send Report
Upload your letterhead and signature files. Click on send report to send it to patient or doctor via WhatsApp/email/sms.
Quickly and professionally
Send Reports Online
LabSmart lets you easily review and share lab reports with patients and doctors, on the medium of their choice. Apart from printing, reports can be delivered over email, SMS and WhatsApp.
Get started
Powerful Report Customization
Each LabSmart account comes with a ready made test database of all routine tests. You can choose to add new tests or edit the existing one's according to your lab's reporting needs. LabSmart helps you avoid manual calculation of test results in reports like CBC, LFT, KFT, Lipid profile etc.
Get started
Handle report format for all departments
Add and customize interpretations
Auto calculate test results and autocomplete possible results
Set normal values according to patient age and gender
Automated SMS
Keep you patients notified with important information via autoamated sms communication. The automated messages bring in a lot of transparency and trust of your patients in the testing process. These messages are designed to be delivered even in late hours and irrespective of patient's subscription to DND registry.
Get started

Welcome SMS
LabSmart automatically sends welcome SMS to patients with your lab name and phone number.

Bill SMS
Sending bill info through SMS removes fear of losing physical bill, establishes trust and transparency with your patients.

Report ready SMS
Don't keep your patients waiting. LabSmart will automatically send report ready SMS when it is marked final.
Get Started with Ease
LabSmart ensures your entire jouney from getting started to running the lab on LabSmart is smooth. The features have been developed and polished over period of time giving a high quality software exprience.
Get started
Easy self-service set-up
LabSmart comes with a simple step by step process for onboarding your lab, making it easy to do a self-service setup.
Set-up as per your time & convenience
With LabSmart onboarding features, it removes hassle of calling customer support and gives you the complete control of your account.
Zero training required
LabSmart offers a polished user experience and does not require any prior training or computer knowledge to use the software.
Feature Usability
LabSmart has designed the features in a way that they are not only present but also useful and deliver their complete value.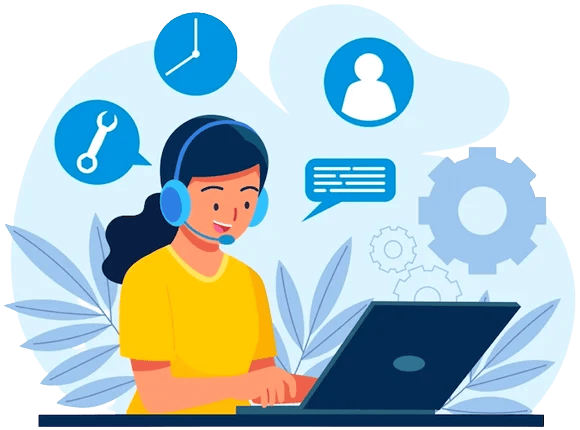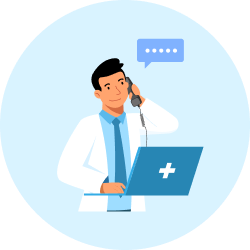 Support assisted trial
A lab management software comes with many features and funcationalities, it is required to onboarding different users like receiptionist, lab technician, lab owner etc. To help you do all this LabSmart offers a free support during your 10 day trial period, so that you can realize the complete value of the software before your purchase.
Get started
Why LabSmart?
LabSmart has onboarded more than 1,000 labs in India and abroad in last 3 years. With more than 70lakh reports printed and delivered online LabSmart has proven itself to be a reliable solution equally for small, medium and metro city labs in India and for labs in other developing countries across Asia and Africa.
Get started
Easy to Use
Ease of usage is the key value which LabSmart provides to it's end users.
Add unlimited users
You can choose to add any number of users, LabSmart bill based on usage and not users.
QR coded reports
QR coded reports apart from improving the patient experince help you in standing our from your competition.
Customer Support
Round the year active customer support helps the customers run the business smoothly.
Affordable
LabSmart offers a very affordable 'pay as you go' option which brings a complete ROI to the lab and no fear of being locked-in.
Mobile Access
Mobile access helps largely in sending reports in cases of urgency when the lab is closed. It also helps you monitor the activities in lab when you cannot be present physically.
Send reports online
Save patient's time from collecting the report print-out in person. LabSmart allows you to share reports with patient or doctor easily over WhatsApp / Sms / Email.
Mobile Access
Unlike offline software solutions you can easily run LabSmart on multiple computers in your lab. Without any extra cost or hassle of maintaining security dongle.
Testimonal
Labsmart is a part of my day to day activity. Right from reporting to patient management, billing etc... it does all, for our centre it cover up 90% of our work related to X-ray, Pathology, Sonography. i'll highly recommend this to everyone...
Dr. Vrashali Singh
MD-Radiology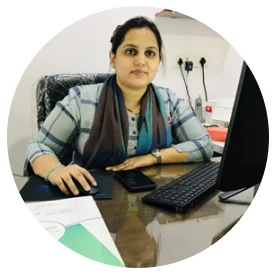 Begin your journey to effortless laboratory management
Our goal is to provide you a worry free laboratory management experience, which minimizes the human errors and gives you better control over your business.
Get started